I'm SO excited to be joining the
Virtual Food & Wine Festival
over at
Focused on the Magic
! A big big Thank You!! to
Debs
for asking me to take part! :D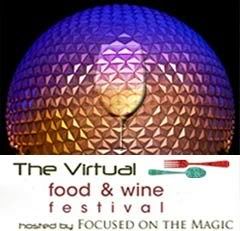 As many of you may know ... I'm Scottish! And super proud to be so too :)
To be honest, this was my first time making it from scratch, I usually just buy it and never thought to make my own at home! When I researched recipes I couldn't believe how easy it was to make lol! You only need three ingredients: caster sugar (or superfine sugar in the US - Thanks for the tip Debs!), butter and flour ... yep ... that's it!
First, pre-heat your oven to 150C (around 300F) Then pop 175g flour and 5 tablespoons of caster (or superfine) sugar into a bowl and give it a stir. Then add 175g softened butter and mix it all together! (I warmed my butter in the microwave for 10-20 seconds to soften it up, but be careful not to melt it!)
Be patient, keep mixing, and you'll end up with something like this! :)
Whilst plain shortbread is classic and traditional, it's a bit plain for me so I added some chocolate chunks! You can spice it up any way you like! :) You could used different chocolate, raisins, berries, anything! :)
Grease a baking pan with butter and press in the mixture ...
And pop it in the oven for around 30-40 mins ...
Keep an eye on it, you'll know it's ready when the top is a light goldeny brown colour :) Tah dah!
Leave it to cool fully and then cut into chunks to serve! :)
I was too impatient and served mine while it was still warm! You can see it's still a bit moist on the inside, it's really supposed to be sort of 'melt in the mouth' crumbly, so it's best to try to let it cool completely! :)
The cool thing about shortbread is you can make it in different forms, the one above was quite thick. If you take the same mixture and roll it out using some flour so it doesn't stick, you can also make thin biscuit-like shortbread! I did this for Halloween - using some cookie cutters I make these creepy shortbread shapes! Because the mixture is thinner, it takes less time in the oven too - it's like baking cookies but much quicker and easier! :)
This is definitely a recipe I'll use often! I had no idea shortbread was so easy to make! :)
I hope you enjoyed this recipe! Let me know if you try it yourself! :D
Also, please check out everyone else who's taken part in the Festival! :D And also ... why not join in yourself! Do you have a recipe from around the world you'd like to share? Link up below! :D
Linky
Happy Friday everyone! Hope y'all have an awesome weekend! :)